Hang in There Quotes : Giving up is an effortless thing that many do. If one wants to be on the other side of hardship, one should never give up. To keep up the spirit of not giving up and keep moving ahead despite facing obstacles. Here we have selectively gathered " hang in there quotes " to keep up the spirit of moving forward.
Hang in There Quotes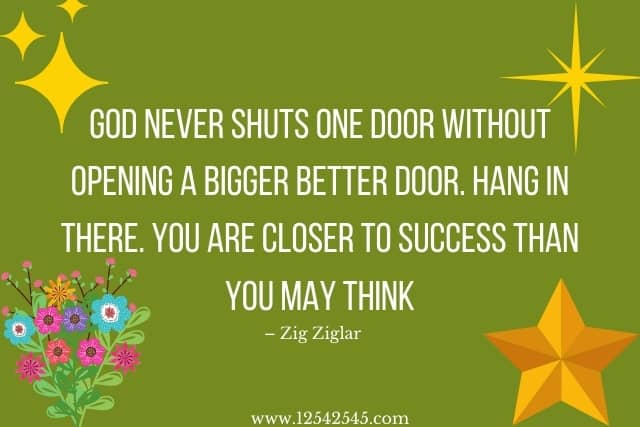 "God never shuts one door without opening a bigger better door. Hang in there. You are closer to success than you may think." - Zig Ziglar
"Sometimes all you can do is just hang on."
"Hang in there! We can do this. And we will."
"Hang in there gorgeous, your star will shine."
"Hang in there. You can do this! I believe in you."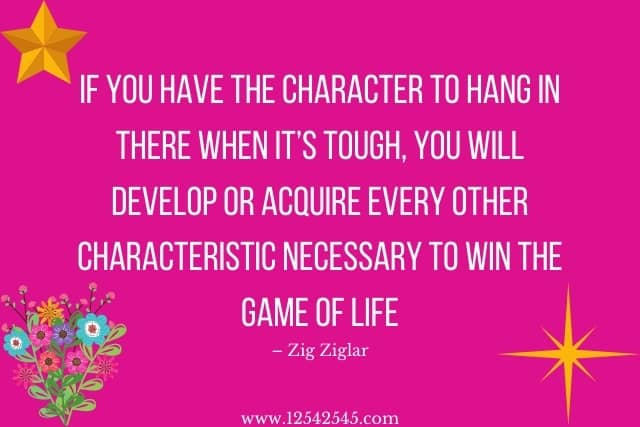 "If you have the character to hang in there when it's tough, you will develop or acquire every other characteristic necessary to win the game of life." - Zig Ziglar
"Hang in there and.. don't forget you're awesome!"
"Life is rough so you gotta be tough." - Johnny Cash
"No matter how bad things seem… Just hang in there."
"But ne'er the rose without the thorn." - Robert Herrick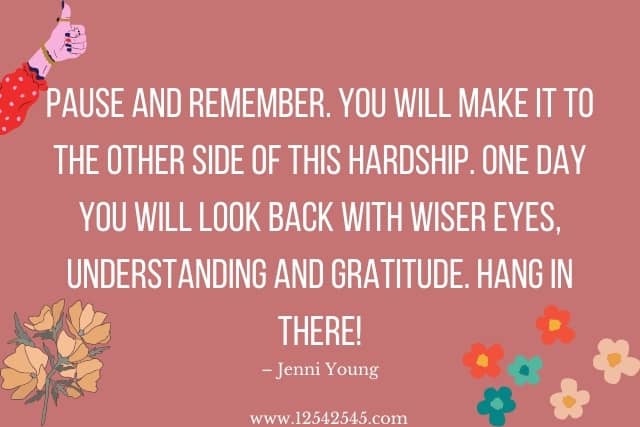 "Pause and remember. You will make it to the other side of this hardship. One day you will look back with wiser eyes, understanding and gratitude. Hang in there!" - Jenni Young
"I'm just trying to hang in there as long as I can." - Barry Bonds
"Hang in there. Even very slow progress is better than no progress."
"Let your strongest muscle be the will." - James Lendall Basford
"You just work through it. You just hang in there." - Gayle Forman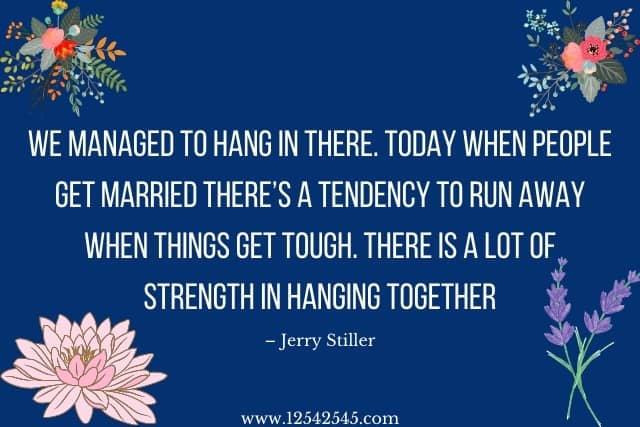 "We managed to hang in there. Today when people get married there's a tendency to run away when things get tough. There is a lot of strength in hanging together." - Jerry Stiller
"Problems are only opportunities with thorns on them." - Hugh Miller
"When it is dark enough, you can see the stars." - Ralph Waldo Emerson
"Sometimes life gets weird. Hang in there, it gets better." - Tanner Patrick
"He who has a why to live can bear almost any how." - Friedrich Nietzsche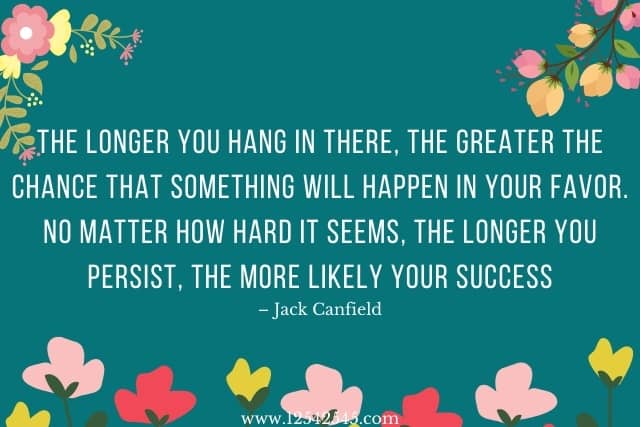 "The longer you hang in there, the greater the chance that something will happen in your favor. No matter how hard it seems, the longer you persist, the more likely your success." - Jack Canfield
"Handle every situation like a dog. If you can't eat it or play with it, just pee on it and walk away."
"A bend in the road is not the end of the road. Unless you fail to make the turn." - Helen Keller
"Defeat may serve as well as victory to shake the soul and let the glory out." - Edwin Markham
"Strength. A river cuts through a rock, not because of its power but its persistence." - Jim Walkins
"You have to live through the bad days to get to the good ones. Hang in there…"
"Everything will be so good so soon, just hang in there and don't worry about it too much."
"When you get to the end of your rope, tie a knot in it and hang on." - Franklin D. Roosevelt
"Hang in there. Everything is going to be alright. Maybe not today, or tomorrow, but eventually."
"If you're going through hell, keep going." - Winston Churchill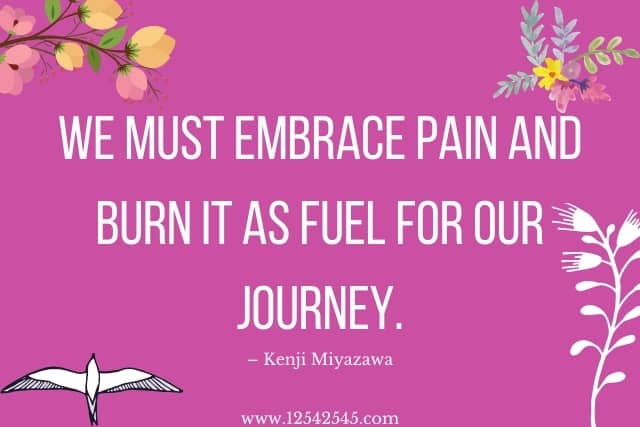 "We must embrace pain and burn it as fuel for our journey." - Kenji Miyazawa
"The moment you are ready to quit is usually the moment right before a miracle happens. Don't give up."
"There are times when you simply have to righteous hang on and outlast the devil." - Ezra Taft Benson
"We shall draw from the heart of suffering itself the means of inspiration and survival." - Winston Churchill
"One has to remember that every failure can be a stepping stone to something better." - Col. Harland Sanders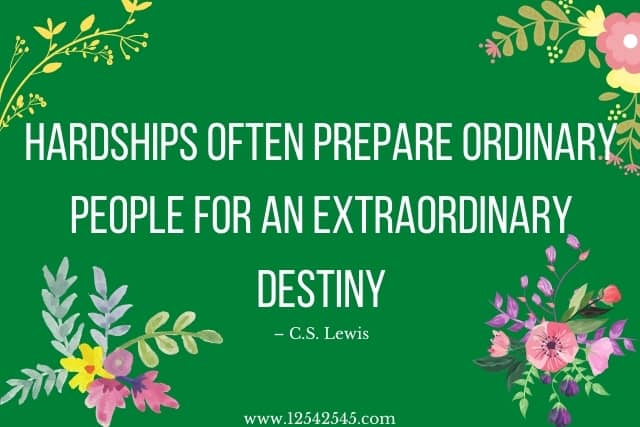 "Hardships often prepare ordinary people for an extraordinary destiny…" - C.S. Lewis
"Nothing can dim the light that shines from within." - Maya Angelou
"Perseverance is failing 19 times and succeeding the 20th." -Julie Andrews
"Hang on! God will be thy strength in any act of your pursuit." - Lailah Gifty Akita
"Never give up. Keep your thoughts and your mind always on the goal." - Tom Bradley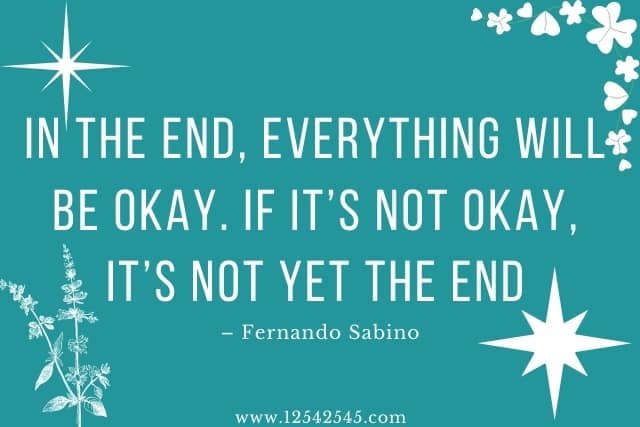 "In the end, everything will be okay. If it's not okay, it's not yet the end." - Fernando Sabino
"So often in life a new chapter awaits. You ride off into the sunset and discover it's the sunrise." - Robert Brault
"The world is round and the place which may seem like the end may also be only the beginning." - Ivy Baker Priest
"Hang in there. God's got this. I can do all things through Christ who gives me strength." - Philippians 4:13 from the Bible
"What lies behind us and what lies before us are tiny matters compared to what lies within us." - Henry Stanley Haskins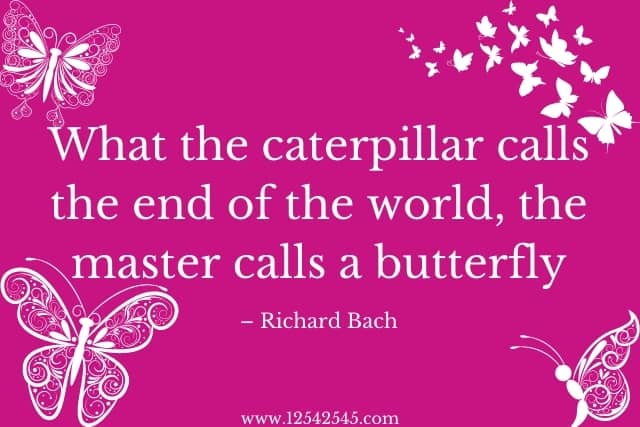 "What the caterpillar calls the end of the world, the master calls a butterfly." - Richard Bach
"We love being mentally strong, but we hate situations that allow us to put our mental strength to good use." - Mokokoma Mokhonoana
"If one dream should fall and break into a thousand pieces, never be afraid to pick one of those pieces up and begin again." - Flavia Weedn
"The turning point in the process of growing up is when you discover the core of strength within you that survives all hurt." - Max Lerner
"When life knocks you down, try to land on your back. Because if you can look up, you can get up. Let your reason get you back up." - Les Brown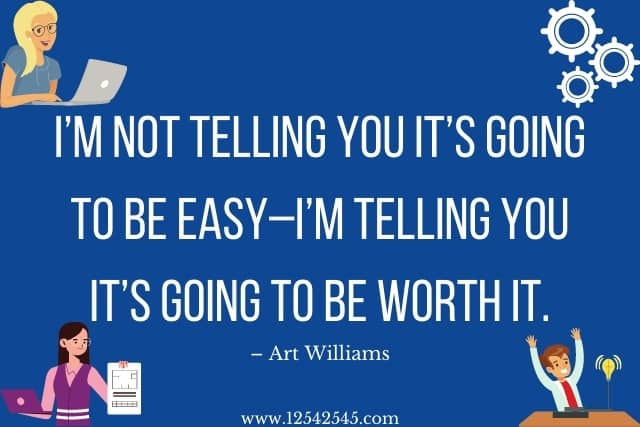 "I'm not telling you it's going to be easy-I'm telling you it's going to be worth it." - Art Williams
"Sometimes you will think you can't take it another day. But if you hang in there, one step at a time, you will be able to accomplish more than you ever imagine." - Taya Kyle
"Most of us, swimming against the tides of trouble the world knows nothing about, need only a bit of praise or encouragement - and we will make the goal." - Jerome Fleishman
"Once you have been through a certain amount of things in life, you definitely grow more comfortable with yourself. To persevere and hang in there and believe in yourself." - Steve Nash
"Just because you are struggling doesn't mean you are failing. Every great success requires some kind of struggle to get there! Opportunity always comes with opposition! Hang in there!"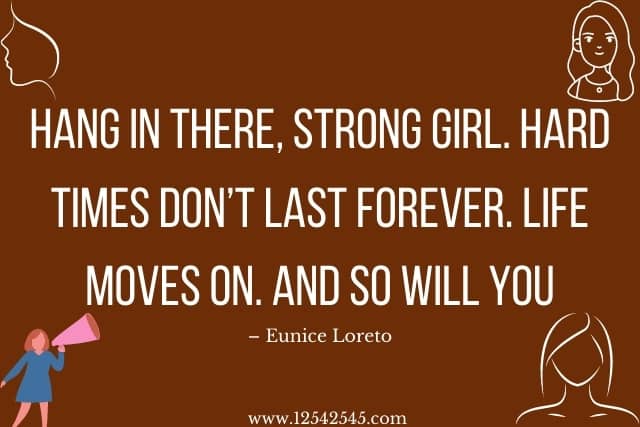 "Hang in there, strong girl. Hard times don't last forever. Life moves on. And so will you." - Eunice Loreto
"When one door closes another door opens; but we so often look so long and so regretfully upon the closed door, that we do not see the ones which open for us." - Alexander Graham Bell
"Permanence, perseverance and persistence in spite of all obstacles, discouragement s, and impossibilities: It is this, that in all things distinguishes the strong soul from the weak." - Thomas Carlyle
"Whenever you find yourself doubting how far you can go, just remember how far you have come. Remember everything you have faced, all the battles you have won, and all the fears you have overcome."
"Hang in there doesn't matter how hard it gets… Just hang in there with all the hopes and wishes. be strong, cause with every rain there comes a bright rainbow that you have never seen before." - Tanushree Nath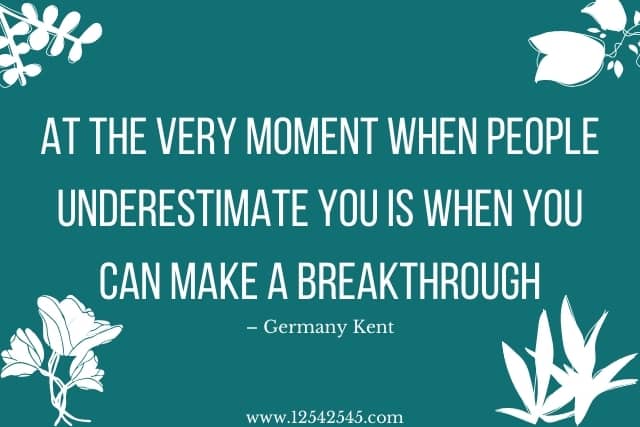 "At the very moment when people underestimate you is when you can make a breakthrough." - Germany Kent
"You are amazing simply for hanging in there and holding on, no matter how hard things get! And for moving forward no matter how scared you are or how anxious you feel. Yep, you are impressively awesome." - Karen Salmansohn
"When you get into a tight place and everything goes against you, till it seems as though you could not hang on a minute longer, never give up then, for that is just the place and time that the tide will turn." - Harriet Beecher Stowe
"Hang in there. You might not feel better but will be stronger. Accept what's happening. Let go what's beyond your control. Embrace the present, emerge out of your cocoon, strengthen your wings, evolve to soar higher." - Prabhjot Sawhney
"You will encounter many distractions and many temptations to put your goal aside: The security of a job, a wife who wants kids, whatever. But if you hang in there, always following your vision, I have no doubt you will succeed." - Larry Flynt
"No matter what has happened, something good is always round the corner and the sun will always shine again."
"Consider the postage stamp, my son. It secures success through its ability to stick to one thing till it gets there." - Josh Billings
"Over the years, I've learned that if you can just hang in there and, regardless of what's presented to you, take it as a challenge and try to bring in something fresh, then it works." - Adam West
"If you're having fun, and it's your dream, stick with it. If you can't hang in there, go find something else to do". - Sean Murray
"Oprah was not somebody who was telling us what to do, she wasn't really teaching us like so many people we see today. With Oprah, she was learning and we were learning with her. And I think that's really was the seed that was planted for all of us to just hang in there with her." - Bonnie Hunt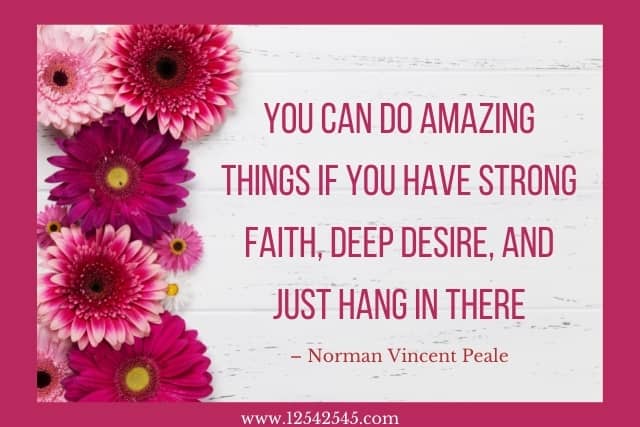 "You can do amazing things if you have strong faith, deep desire, and just hang in there." - Norman Vincent Peale
"Whatever you do to gain success, you have to hang in there and hope good things happen. Always think positive". - Don Rickles
"I can trust in Jesus. And this Gospel that we preach does work. So those who are hurting and suffering today, hang in there. The sun will shine again". - Tammy Faye Bakker
"We got a thumbs-down from every label. But you gotta keep the faith, man. You gotta hang in there and be tenacious". - Gina Schock
"Some people can be president, some people can speak, some people, you know, anything that's positive, man - a dentist, a doctor. Just hang in there and never give up, and find out what is your talent. First you got to find your talent and just stick with your talent, and I guarantee you'll get there, man". - Juicy J
"Hang in there. It is astonishing how short a time it can take for very wonderful things to happen." - Frances Hodgson Burnett
"I think if you just hang in there long enough and keep doing what you know is your sweet spot, I think the world eventually catches up to you". - Courtney B. Vance
"You've got to be able to hang in there in some uncomfortable pockets and uncomfortable situations, where you're going to take a hit and deliver the football". - Matt LaFleur
"If there's anything I'm proud of in my career, it's that I've been able to hang in there and keep progressing over the years". - Doris Burke
"My ideal relationship with the reader is that at certain points they will have said, 'I'm finding this quite tough, but I'm going to hang in there,' then at the end they will say, 'Oh God, I'm glad I hung on, it was so worth it". - Sebastian Faulks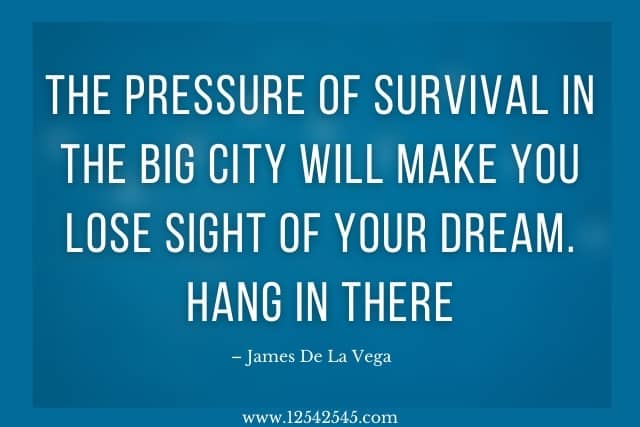 "The pressure of survival in the big city will make you lose sight of your dream… Hang in there." - James De La Vega
"I have heard there are troubles of more than one kind. Some come from ahead and some come from behind. But I've bought a big bat. I'm all ready you see. Now my troubles are going to have troubles with me! ' - Dr. Seuss
"If things are going bad and life is tough, hang in there. Ride it out. Come out on top". - Ashton Irwin
"Friend, you are a divine mingle-mangle of guts and stardust. So hang in there! If doors opened for me, they can open for anyone". - Frank Capra
"There is in every true woman's heart, a spark of heavenly fire, which lies dormant in the broad daylight of prosperity, but which kindles up and beams and blazes in the dark hour of adversity". - Washington Irving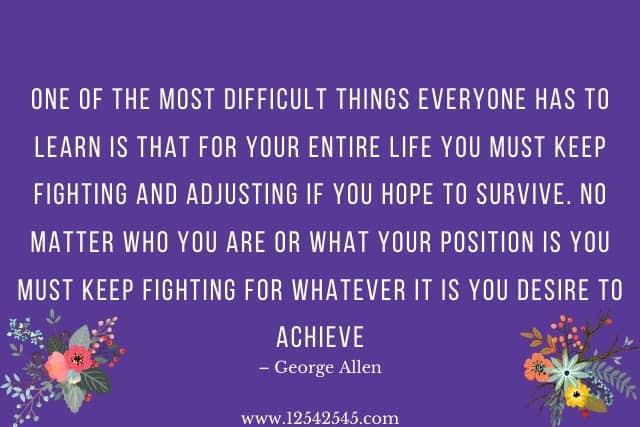 "One of the most difficult things everyone has to learn is that for your entire life you must keep fighting and adjusting if you hope to survive. No matter who you are or what your position is you must keep fighting for whatever it is you desire to achieve." - George Allen
"My tattoos are reminders to hang in there when things get rough". - Demi Lovato
"If you're going through hell, keep going". - Winston Churchill
"Tiger, come on now, you've still got work to do. This round and golf tournament are not over. Hang in there and finish the race". - Tiger Woods
"If what you are doing is worth doing, hang in there until it is done". - Nido R Qubein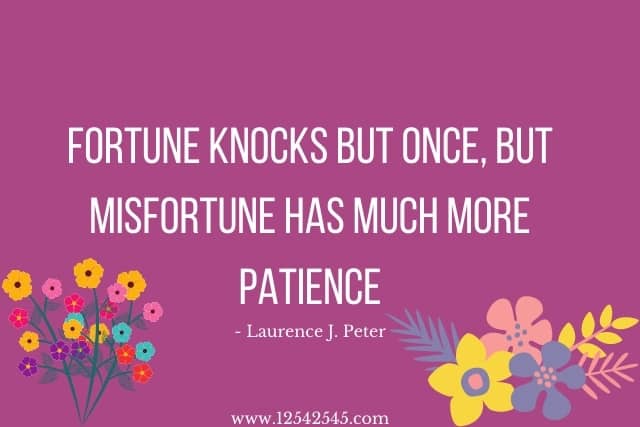 "Fortune knocks but once, but misfortune has much more patience". - Laurence J. Peter
"This is a very difficult assignment for the United States, to hang in there and help this young democracy survive". - George W. Bush
"I hang in there all the time. I'm not afraid to be taken out. I think that's the biggest thing to do-just stay in there on the double play". - Dustin Pedroia
"If you hang in there long enough, you will eventually reach your goal". - Jack Canfield
"That's when you've got to grit your teeth and hang in there and try and find a way to win when you're not playing your best tennis - that's what I can be proud of". - Lleyton Hewitt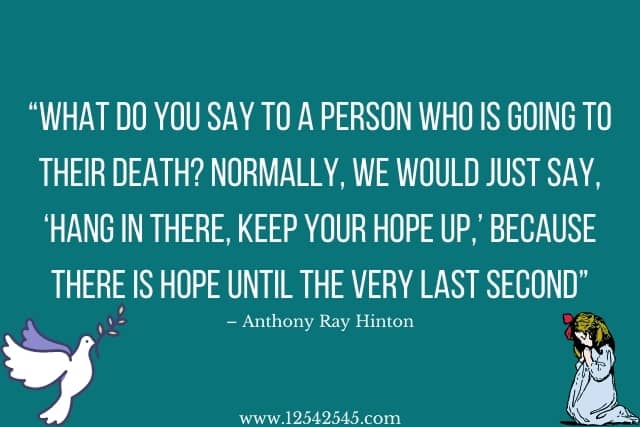 "What do you say to a person who is going to their death? Normally, we would just say, 'Hang in there, keep your hope up,' because there is hope until the very last second". - Anthony Ray Hinton
"The turning point in the process of growing up is when you discover the core of strength within you that survives all hurt". - Max Lerner
"Good! Hang in there! It's normal! [Low self-esteem] Often it's a sign of intelligence (but don't let that go to your head haha)". - Patrick Stump
"The soul would have no rainbow had the eyes no tears". - John Vance Cheney
"If there is a secret to writing, I haven't found it yet. All I know is you need to sit down, clear your mind, and hang in there". Mary McGrory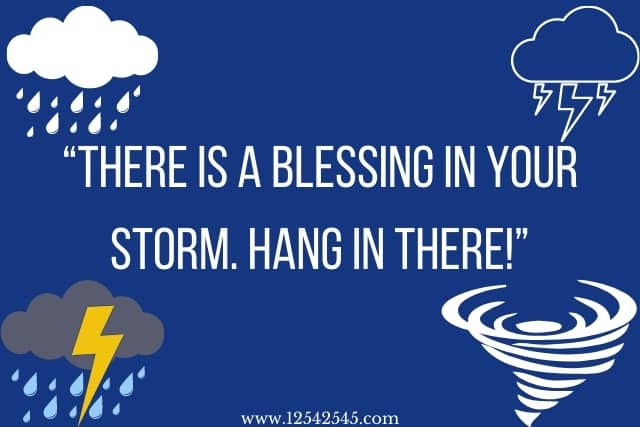 "There is a blessing in your storm. Hang in there!"
"I like living. I have sometimes been wildly, despairingly, acutely miserable, racked with sorrow, but through it all I still know quite certainly that just to be alive is a grand thing". - Agatha Christie
"Well, in regards to surfing, I've learned that there is always another wave coming. Translated that means there is always tomorrow. No matter how badly you get caught inside, if you can just hang in there and keep paddling, the set is going to pass and there will be a lull afterwards. So don't give up, just take your pounding, wait until the set passes, then make your move". - Gerry Lopez
"Carolyn [Maloney] is the kind of legislator who, whether she's in the majority or the minority, whether her party is in the majority or the minority, she doesn't take "No" for an answer, and she frequently calls women leaders and say, "I think we should do this. This is really necessary for women." And so she hangs in there and gets bills passed when people think it's not possible". - Eleanor Smeal
"I'm inspired by struggles. I've been through several really big ones in my life and I'm reminded of how God pulled me out of these certain situations and how my life was affected by that, so of course I don't like the hard times at all and I know it sounds really cliché to say 'hang in there' but it's a true thing, if you're actually believing in what our creator can do". - The Rocket Summer
"Sometimes great stuff comes quickly and sometimes it doesn't and you've got to dig in for the long haul, don't loose heart, and wait for something to come along. Which is something you learn the more you do it, that if it isn't coming straight away just hang in there and something will come". - Rob Brydon
"Fear sucks. Because you never know when it will attack. Sometimes it sneaks up behind you, giggling like your best girlfriend from seventh grade. Then it whacks you on the back of the head, takes you straight to your knees before you realize what hit you. Other times you can see it coming, just a dot on the horizon, but you're like a canary in a cage. All you can do is hang in there and hope you don't get motion sickness and puke all over the newspapers". - Jennifer Rardin
"The best advice I've ever been given is being handed a Bible. That's the blueprint for marriage that we go by, and that's what our marriage is grounded in. We also have other married couples who are examples in our lives. My parents have been married over 40 years, and both sets of grandparents for over 65 years. When you see couples in long-term relationships and you see them go through good times and bad times, you realize it's about being committed enough and loving your partner enough to hang in there regardless". - Candace Cameron
Hang in There Quotes Bible Verse
One of the most popular Bible verses about hanging in there is from James 1:12, which says, "Blessed is the one who perseveres under trial because, having stood the test, that person will receive the crown of life that the Lord has promised to those who love him." This verse encourages us to keep going, no matter what, because God rewards those who do. I hope these verses will help you to keep going when it's hard. Remember - God is with you, and he will never leave you or forsake you!
Another great Bible verse about hanging in there that can be applied to anyone is Jeremiah 29:11, which says "For I know the plans that I have for you, declares the LORD, plans to prosper you and not to harm you, plans to give you hope and a future." This verse reminds us that God's plan for our lives is good. If something doesn't go our way or we encounter difficult times, we can be sure that he loves us and has a good plan for us.
Proverbs 3:5-6 is also a great Bible verse about hanging in there. It says, "Trust in the LORD with all your heart and lean not on your own understanding; In all your ways acknowledge Him, and He will make your paths straight." This verse reminds us that we need to trust in God, and that he will help us through any tough times. When we acknowledge him and seek his wisdom, he will guide our paths.
If you're facing a challenge right now, remember these inspiring Bible verses about hanging in there. I hope they can give you strength to keep going when things are tough!
Final Thoughts about Hang in There Quotes
No matter what you do, hang in there and keep moving forward; with persistence and patience, you will miraculously land in something mightier than the present situation.
Read More on Hang in There Quotes
Related Searches
quotes about hanging
hang in there quotes funny
hang in there friend quotes
hang in there quotes for him
hang in there quotes meaning
hang in there quotes for friends
quotes about hanging in there during tough times
hang in there quotes, sayings of support and encouragement