Birthday Wishes for Brother: Brothers are our first-ever best friends, without whom we can't imagine our lives. They add so much value to our lives just with their existence. They fight with us but protect us from the outside world at the same time. With them, we share a lot of good and bad childhood memories, that we want to cherish forever. We should not leave even a single chance to make them know how important they are to us. And, what occasion could be better than their birthday to show our love and concern towards them? Well, whether it's the birthday of your elder brother or younger brother, we have a collection of heartfelt happy birthday wishes for both.
Happy Birthday Wishes for Brother from Sister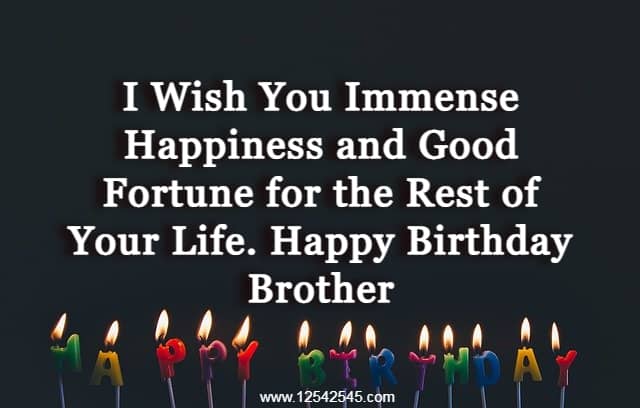 Brother, do I really need to explain how important you are to me? I don't confess it often, but I am extremely blessed to have a brother like you, who understands me like no one else. Happy Birthday Brother!!!
You are someone whom I always look up to during times of hardships. I can't thank you enough for whatever you did for me till date. Today, as we are celebrating your birthday, I wish you immense happiness and good fortune for the rest of your life.
Happy birthday to the most amazing and caring brother in the whole universe, you deserve the greatest!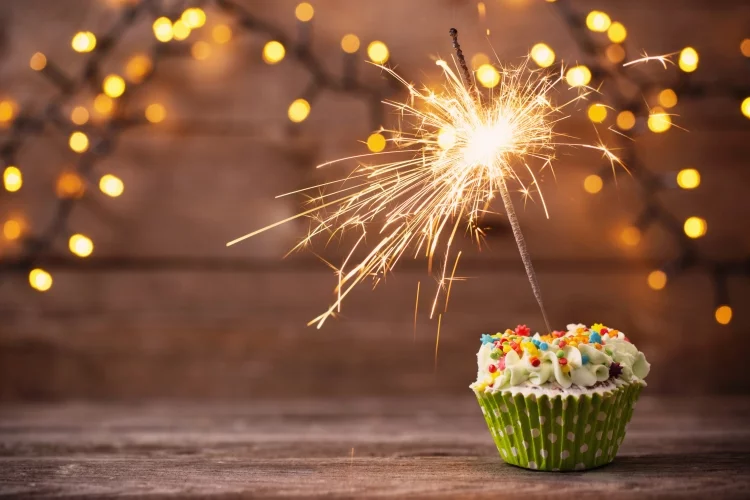 Being an elder brother to you, watching you grow up was the most delightful phase of my life. Every memory that I have created with you is worth reminiscing and I would want to hold on to those memories forever. Happy Birthday Brother.
Dear brother, your positive attitude towards life is the best thing about you and I wish to learn the same from you. Happy Birthday Bro.
I might not have ever said this if it was not your birthday, but my childhood would have been incomplete and boring without your existence. Thank you for everything. Happy Birthday Bro!!
It's quite impossible for me to imagine my life without you. You have always been a constant source of love and support to me. I'm thankful to God for making me born as your brother. Happy Birthday Dear Brother!!!
Happy birthday my big brother, you inspire me in many little ways. I love you, have a great life ahead!
Dear brother, I don't know where to start with. Your birthday is so damn special to me, just like you are. Happy Birthday to my sweetest brother!!!
To my awesome brother, thank you for always being there for me, be it in my good times or bad times. Happy Birthday Brother!
With your motivating words, you push me harder towards the achievement of my goals. I know when I will have no one by my side, I will still have you. Happy birthday, brother. May you become the recipient of all the great things in life. Have a great birthday!
It is quite hard to believe that you have grown up so fast and that we are celebrating your 18th birthday today. Now, you are not so little. Wishing a very jovial birthday to my little hero, my brother. You are a gem to the whole family! And remember, you have always got my back, no matter what.
To my loving brother, I want you to know that my love for you will never change, no matter what. Sometimes, I actually wonder how come you manage to bring so much joy to my life. If I am ever given a chance to born again, I would ask God to bless me with an amazing brother like you anytime. Trust me, your wide smile is enough to brighten anyone's day and you deserve all the best things in life. Wishing you a very prosperous birthday, my brother. I pray to God to continue showering his blessings on you.
What else could be more exciting than your brother's birthday? Brother, you never fail to inspire me with your modest attitude. Despite being so successful in your life, you have always taught me the importance of being down to earth. I could never unlearn what all you have taught me so far. Happy Birthday to My Elder Brother!!!
What you mean to me, can't ever be explained in words. You are like a father figure to me in the form of a big brother. Believe me, I am not joking. You have always directed me towards the right path and inspired me to become a better human. Still, there is a lot that I have to learn from you. Happy birthday to my brother, my role model. I wish you tenfold of everything that you deserve.
Birthdays are so special and they become even more special when it's your little brother's birthday. It feels so strange to me how we grew up this fast. Whenever I remember the beautiful childhood that we have spent together, I'm always left with tears of joy. Together we laughed, we cried, we fought but above all, we share an unbreakable bond. Thanks for always being my partner is crime. I could not have ever asked for a better brother than you. Happy birthday, my little brother. On your big day, I wish you a life filled with happiness and success!
When I had no clue what to do in my life, you were there to guide me with your wise words. When everyone went against me, you were standing by my side. What I am today is just because of your constant support and encouragement. I owe a lot to you, brother. Happy birthday to the superhero of my life, my brother. I wish you a truckload of happiness and love. Have a tremendous birthday celebration!
Your relationship with your brother is just like the relationship between Tom and Jerry, they keep on fighting but can't manage to live without each other. Well, your brother protects you against all evil. So celebrate your brother's birthday by sending him the above mentioned beautiful wishes and make his birthday even more special by letting him know his importance in your life.
Related Searches
funny birthday wishes for brother
birthday wishes for elder brother
birthday wishes for younger brother
creative birthday wishes for brother
birthday wishes for brother in english
inspirational birthday wishes for brother
heart touching birthday wishes for brother
heart touching birthday wishes for brother-in-law